Management Committee Members
As confirmed by the UIAA General Assembly (October, 2022)
On 24 October 2020, Peter Muir became the new President of the UIAA. Muir, elected during the federation's first ever online General Assembly, is the UIAA's 14th President (including two Acting Presidents) and the second from Canada.
Peter's association with the UIAA began in 2014 from when he sat on the Management Committee eventually becoming Continental Representative for North America. He became part of the EB in 2018, initially as General Secretary and then as Treasurer prior to his election as President.
His association with the Alpine Club of Canada (ACC) stretches back to 1986 when he joined his local section in Manitoba. A member of the ACC's national executive committee from 1996 to 2016, Peter held in succession the positions of co Vice–President Activities, Vice-President Access and Environment, Secretary and President.
In his professional career, based in Winnipeg, Canada Peter has practiced law for over thirty years mostly as a commercial lawyer.
Outdoors, as well as his work as a soccer coach, he enjoys traditional rock climbing, backcountry, resort and cross-country skiing, mountaineering, hiking and biking. Peter has received a number of climbing related awards including the Order of the Buffalo-Hut Mantioba in 1992 for the first ascent of Mount Manitoba and in 2015 the AAC's Wheeler Legacy Award, the highest honour given by the club to its members for outstanding and varied contributions over the years.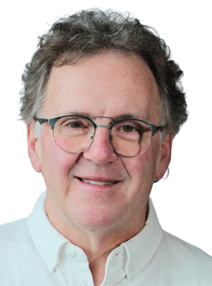 Largest Federation Repesentatives
Davide Avagnina (CAI) was elected to the Management Committee in October 2023.
A full profile and photo will be added shortly.