The UIAA congratulates the Korean Alpine Federation (KAF) on recently celebrating its 60th anniversary.
KAF organised a number of events including a special assembly with 350 attendees.
UIAA President Peter Muir sent the following tribute to KAF:
On behalf of the UIAA I am pleased to congratulate the Korean Alpine Federations on the occasion of its 60 year anniversary. It is a tremendous accomplishment of which you can be deservedly proud. The UIAA is proud that KAF has been part of the UIAA for over fifty years as one of the UIAA's most longstanding members on the Asian continent. KAF and its members have made many varied and important contributions to world mountaineering since its inception.  
The history of KAF mountaineering since 1962 is global, bold, and filled with many great stories. South Koreans have led the world in many daring and innovative ascents, some sadly touched by tragedy, but all an inspiration of your irrepressible spirit. The legacy of your founders and your continued work impressive.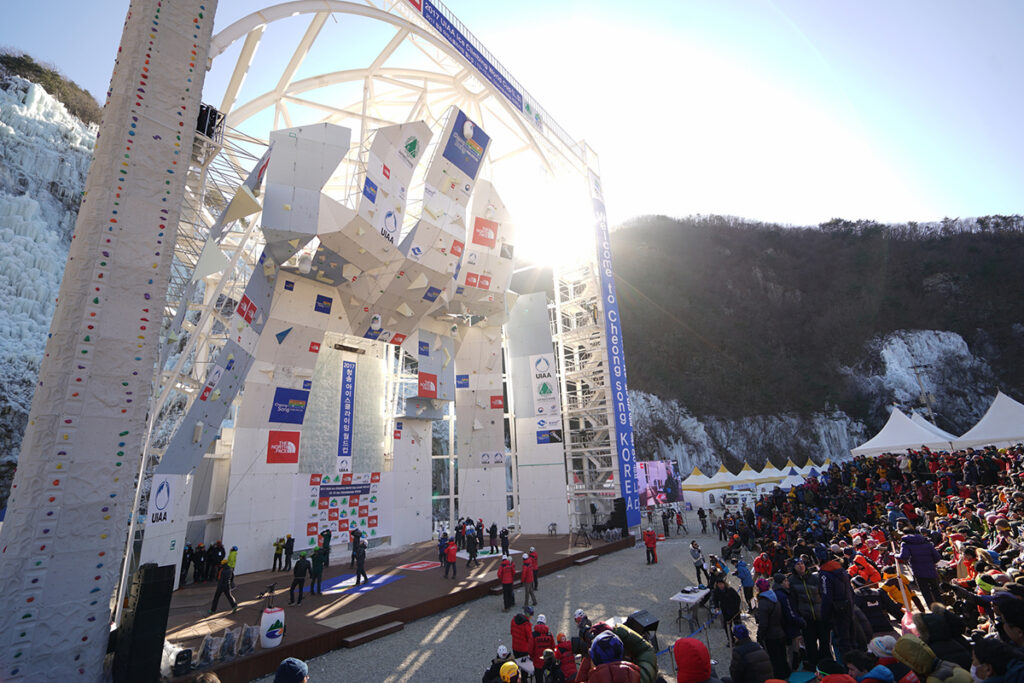 KAF has worked incredibly hard as an integral part of the UAAA – Union of Asian Alpine Associations – and as one of the leading voices in Asian mountaineering, spearheading many projects in mountain culture, expeditions, competition sports and initiatives which seek to unite the mountaineering community. The UIAA has always been made to feel incredibly welcome whenever visiting either Seoul for meetings and the 2015 General Assembly or Cheongsong for the UIAA Ice Climbing Word Cups. 
KAF is a great example to all our members, large and small, and to mountaineers everywhere. We look forward to working with you in all aspects of mountaineering and climbing.  
Thank you for allowing me this short time to acknowledge KAF's terrific accomplishments, leadership and successes. Once more congratulations on year 60. I can only imagine how far you will go in the future.  
 Main photo: UIAA President Peter Muir delivers his speech to KAF delegates