On the weekend of 12-15 August, the Slovak Mountaineering Union (SHS) JAMES, a founder member of the UIAA, celebrated its 100th anniversary. More than 8,000 federation members joined the festivities, including those from over 150 national climbing clubs. Noted Slovak climbers like Zoltan Demjan, Jozef Psotka, Michal Orolin, Peter Hamor were present along with young talents like Vanda Michalkova and Peter Kuric.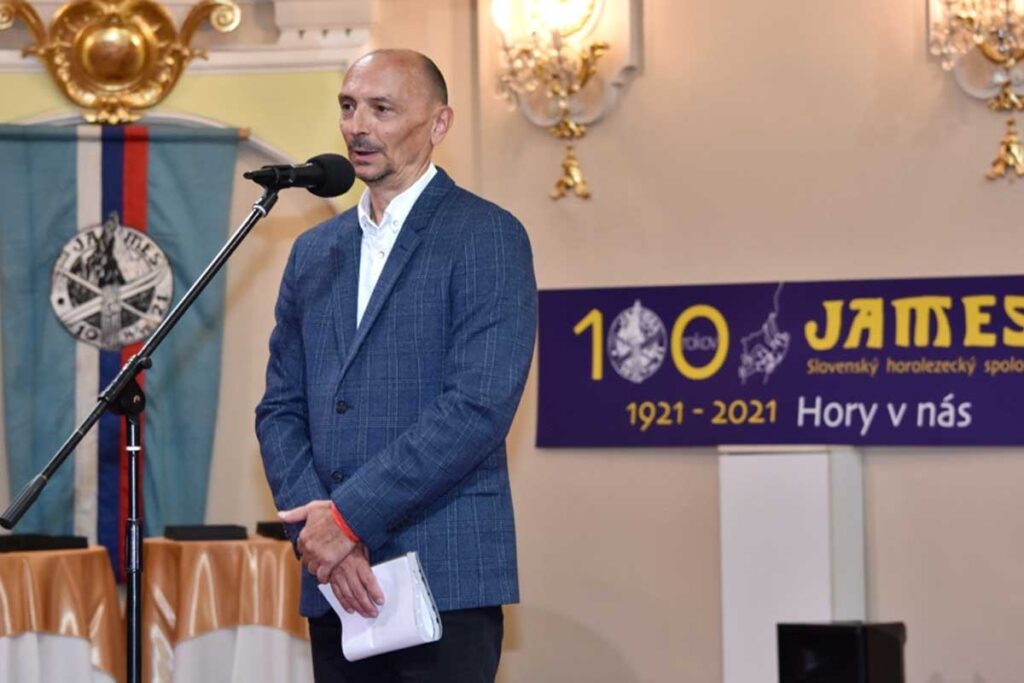 JAMES acts as a national sports union and responsible body for mountaineering, sport and competition climbing, ski mountaineering and hiking in Slovakia while it also works on safety, information dissemination, environmental issues, supports top level sports and also actively deals with problems of natural conservation in areas of mountaineering activities.
Centennial celebrations were held in the mountain huts of the High Tatra mountains during the federation's traditional climbing week. JAMES has also prepared a documentary book for its centenary as well as promoting its celebrations widely through media.
The UIAA congratulates JAMES on its momentous anniversary, for its longstanding support and for its role as a foremost climbing and mountaineering association not only in Slovakia but throughout Europe.

Owing to the Covid-19 situation, UIAA President Peter Muir was not able to attend the celebrations but delivered the following message:
"I pass on mine and the UIAA's congratulations on JAMES's 100-year anniversary. It is a tremendous accomplishment for which you can be very proud. The UIAA is also proud to list the Slovak Mountaineering Union as one of its founding members. The federation has made many varied and important contributions to mountaineering. Slovaks have led the way in many varied, daring and innovative ascents, some sadly touched by tragedy, but all a reflection of your indomitable and irrepressible spirit. It is very inspiring. The work through your mountaineering school and mountaineering conservation projects especially in the High Tatras is very impressive. The Slovak Mountaineering Union is a great example to all of our members great and small and we look forward to continuing to work together."
Further Reading:
UIAA member associations
Photos courtesy of JAMES, from the federation's special Centenary microsite