UIAA member associations are informed that applications are open to submit films for the sixth edition of MFM – Mostra Filmes de Montanha, an international exhibition of mountain films, whose objective is to promote mountain culture, mountain sports and free access. Application for the 2022 edition closes on 20 March. Entries can be submitted here.
The festival, a free event, is supported by the UIAA member association in Brazil, CBME – the Brazilian Mountain Hiking and Climbing Confederation. Owing to Covid-19 restrictions, the plans for this year's event are a hybrid format – featuring both in-person and online events. Face-to-face events will be held between May and July in Santa Catarina, Paraná, São Paulo, Rio de janeiro, Minas Gerais and Espírito Santo. The online festival will be held in December.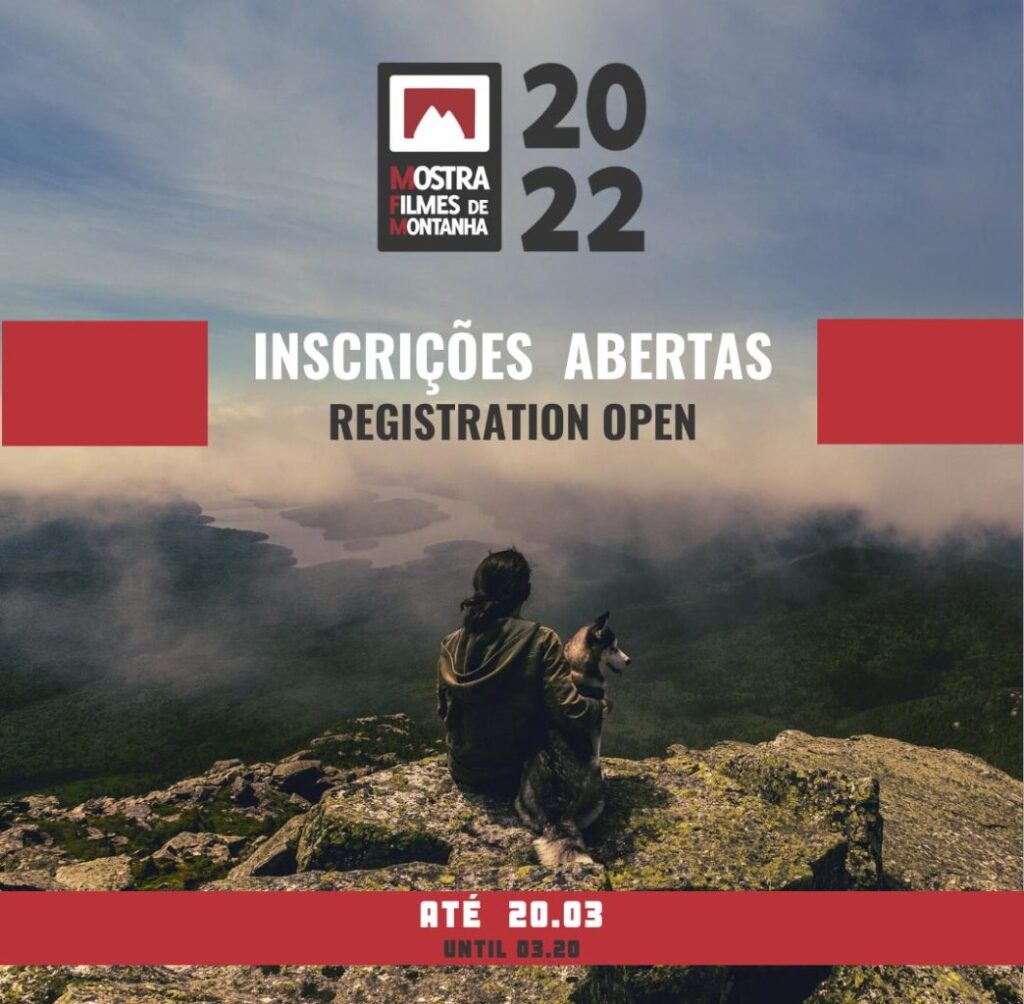 FAQs about film submission​
How will MFM 2022 be affected by COVID-19 and all this strange year?
COVID-19 has affected film festivals and public events around the world and organizations are responding in different ways. MFM is still many months away, and it is difficult to know all the factors that will impact the production of the festival. At the moment we are planning to have both a live and virtual hybrid festival for MFM 2022. The face-to-face event, we are taking it online in December. We want to make sure that the festival is safe, productive and has value for all involved, so as the festival approaches we will be constantly evaluating things and updating the audience and filmmakers as we know more.
​Are you going to produce a virtual event too?
Yes! As soon as we have completed the 6th Mountain Film Festival in person, we will hold it online. If we are not able to hold an in-person event, the virtual one will still continue. Again, more detailed information will be made available on our Instagram profile @mfmbrasil 
​Is my film a good fit for MFM?
MFM focuses on documentary film, art and ideas in the broad categories of adventure, activism, social justice, environment and culture, including an eclectic mix of films that celebrate indomitable spirit of mountain and environment. Just because your film doesn't include a mountain doesn't mean it won't work in our programming.
Is MFM competitive?
No, unfortunately we believe that the national production of films with the theme mountain and environment is still too small to create a competitive.
​What length of film is MFM looking for?
We're looking for everything from two-minute shorts to feature-length films.
I'm unsure of my film's distribution plans or if it can screen virtually. Can I still submit?
Yes! Ideally, we would prefer that accepted films can screen at both the in-person and virtual festivals.
How will I know If my film is selected for MFM?
We will notify the contact person on the entry form via e-mail by June 1.
​Does MFM require premieres?
With few exceptions, MFM requires that films have not been online availability prior to the event.
​Can I submit more than one film?
Yes. Please submit each film as a unique entry and create a separate application for each.
​Why don't you charge entrance fees?
Because MFM strongly believes that fostering mountain culture and environmental care through audiovisual and free is a way to reach the largest number of people in a country where cinema is elitist and focused on shopping in major centers.
​
CONTACT DETAILS
Entry Form
Email
www.instagram.com/mfmbrasil
www.mfmbrasil.wixsite.com/home
Main photo: Still from Everest – The Hard Way (Dir. Pavol Barabas, 54′, Slovakia, 2020), one of the films featured in 2021