On the weekend of 24-25 September, UIAA full member FLERA (Luxembourg) will host a climbing symposium in Berdorf which aims to build the bridge between outdoor sport activities and the protection of the environment. Climbers from Luxembourg as well as those from bordering countries will be present. The invitation extends to climbers from other UIAA member associations.
Background to the Symposium
Since the 1950s and the creation of the "Groupe Alpin" climbing has been practised in various sites around Luxembourg. Climbing changed from being solely a preparation for alpinism during the 1980s to becoming an independent sport which is also an Olympic discipline since 2020. At the same time as the boundaries of performance were pushed further in competition, the limits in outdoor climbing made an identical evolution in Luxembourg. However, this evolution in outdoor climbing has been compromised and blocked for over 20 years due to the limitation of climbing at the site of Wanterbaach and thereby hindering the progression of athletes.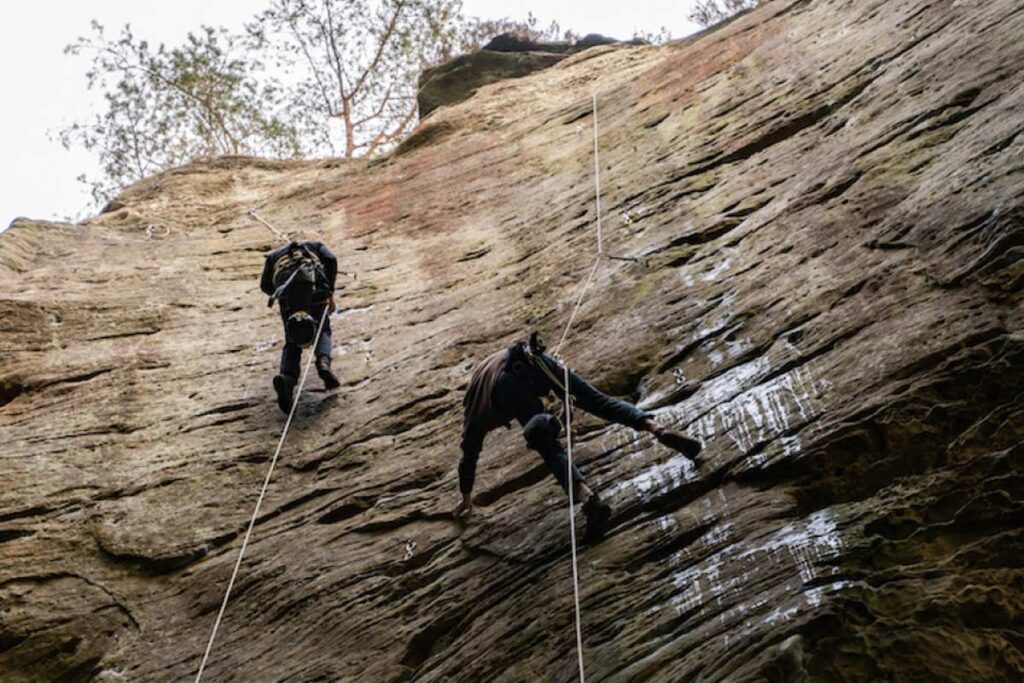 With the constantly growing popularity of the sport, the rush of climbers to the Wanterbaach climbing site is growing in the same way. To avoid any problems which could arise due to over frequentation it would be recommendable and necessary to reopen other areas in Luxembourg, like it was the case in the past. The symposium organised by the Luxembourgish climbing federation aims to initiate a thought-provoking impulse which is necessary to lead to a change of mentality in the climbing community and among the different environmental stakeholders regarding outdoor sport on a regional as well as global scale.
Thus, a possibility of collaboration is created among all the interest groups to analyse and find solutions together in order to practice sport in a sustainable way in the future. We are convinced that outdoor sport is the ideal medium to sensitise as well as leading to concrete environmental action. The federation is ready to take the necessary next steps and demands the authorisation to reutilise the areas which are prohibited since the 90s in order to be able to better fan out the climbers and avoid agglomerations. In our opinion this is the only way to avoid a complete overflow of the most sensitive areas and to create an advantageous situation for all the parties which are involved. The symposium is addressing the community of climbers, of the environment and municipal government whilst raising political and legislative topics and all the people that are interested in these matters are welcomed to take part.
During the symposium a survey will be conducted regarding winter use of the Berdorf crag, Wanterbaach, to gain an understanding of the volume of people visiting.
​Flyer EN
Flyer DE
Flyer FR
Help needed
Programme (English)
Images from a past FLERA clean-up day. Credit: FLERA