Following a few years development, the upgraded UIAA Training Management System is now live.
Through this platform member federations can register for training qualifications, apply for accreditations and administer their accounts.
The platform is managed by the UIAA Training Panel, headed by Steve Long. "After a lot of hard work we are delighted to have launched the new platform which will make the process of applying and obtaining qualifications much easier for federations," explains Long. "The platform will also enable the UIAA to more efficiently manage its qualification database and eventually extend the range of services it can offer members."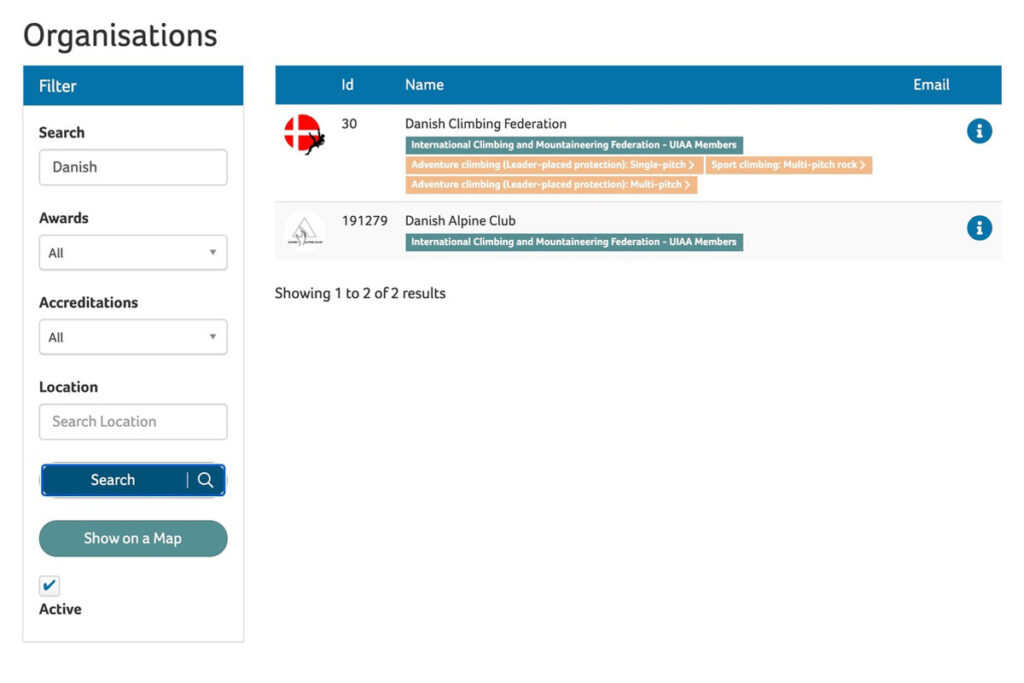 Over the past few months, the platform has been fully tested in collaboration with a few member associations, with the full roll-out commencing at the beginning of June.
Registration details can be found here
A platform user guide can be found here
The UIAA website currently carries a world map where its training accreditations are plotted. Areas in green indicate an active accreditation, areas in brown show a recently expired certificate or a registered qualification working towards final accreditation.
In other training related news, the second version of the digital English language UIAA Alpine Summer Skills Handbook will be released shortly. A pre-order form for UIAA members will be circulated by the UIAA Office. Further details to follow.
For further details on the UIAA Training qualifications please visit the dedicated page (currently being updated).
Main photo: UIAA Training Course held in Jordan (2015). Credit: UIAA/Steve Long