Most teenagers are unsure of their hopes, goals and dreams, but as she surveyed the extraordinary sight of the sun beginning to illuminate Mount Everest, one young woman was glad that she had followed hers.
Mrika Nikҫi was destined for a life in the mountains. Born in Peja, in Kosovo, she began exploring the mountain ranges of Kosovo and Albania at a young age. Summers spent camping and hiking only whetted her appetite. Along with her father, Arianit, a lawyer and mountaineer, Mrika began climbing seriously in her early teens following a successful period representing Kosovo at Karate.
However, it was towards the end of January 2018, standing atop Mount Kilimanjaro, that an idea was born.
"After me and my dad summited Kilimanjaro, I was amazed with the views, so I thought to myself I'd really like to see the sunrise from the highest peak of the seven continents," explains Mrika.
The Seven Summits, to scale the highest peak on every continent, has long been an enticing feat. Since Richard Bass first achieved the feat in 1985, many have attempted the challenge. It is a genuine test of mind, body and spirit requiring significant physical and logistical preparation.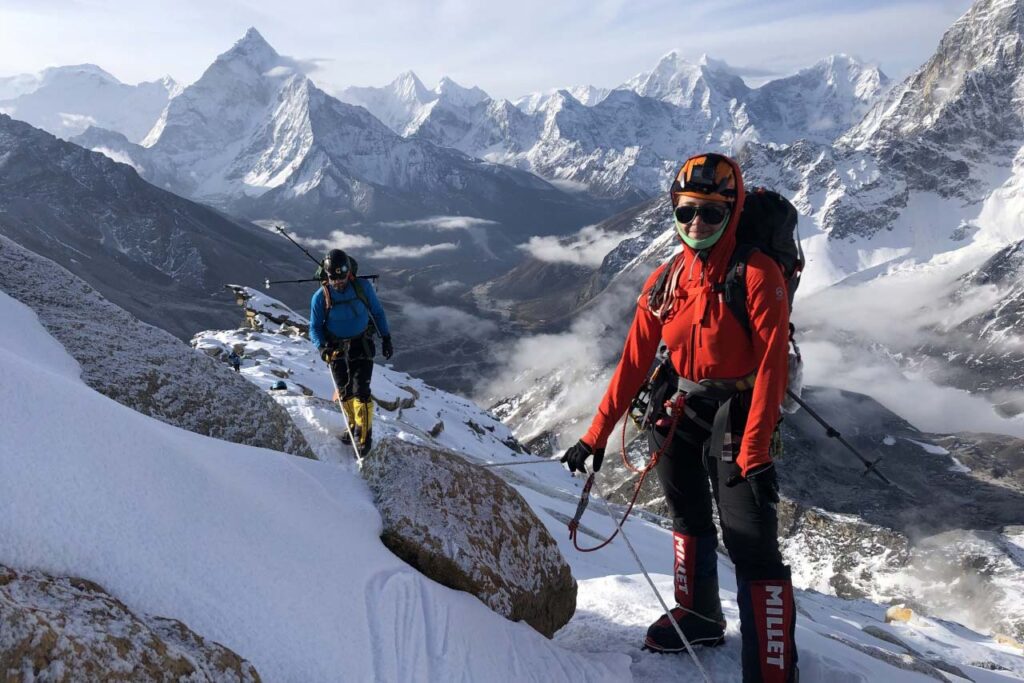 The challenge was soon set, the goal to complete the Seven Summits by Mrika's 18th birthday (6 December 2019), which would make her not only the first Albanian to complete the challenge but also the youngest ever female.
In December of 2018, Mrika ascended the highest peak in Antarctica, Mount Vinson (4892m), which she describes as the hardest of the Seven Summits to prepare for logistically.  Heavy fog meant she had to stay at base camp for 11 days, which is the longest forced stay to date.
This was just one of many challenges which lay ahead. After climbing Aconcagua, South America (6961m) in February 2019, Mrika completed her final five summits in just six months, a feat which tested her and her father to the limit.
Avalanches, falling glaciers, bitterly cold conditions and a bout of sickness on Mount Everest (8848m), which required five days of antibiotics failed to dampen her resolve and she finally reached the peak of the highest summit in the world following a two-month expedition.
After only a short rest, Mrika began her most physically challenging expedition, Denali, Alaska (6194m). As she explains an accumulation of fatigue from her ascent of Everest had begun to take its toll:
"It was very challenging, so much for that moment in Denali I thought to myself am I going to make it? I was feeling tired, sometimes not motivated, but I was pushing my limits and then I felt so proud of myself, that's why I kept climbing, because I was able to control my mind and my body and I was realising my dream."
Despite her father suffering an injury on the descent of Mount Elbrus, Russia (5642m), her dream was finally realised on 15 August, 2019, when overcome by exhaustion, she completed her remarkable challenge on Puncak Jaya/Carstensz Pyramid, Indonesia (4884m).
The same dream drives Mrika to act as an inspiration to other young female climbers, to empower young people and to promote gender equality.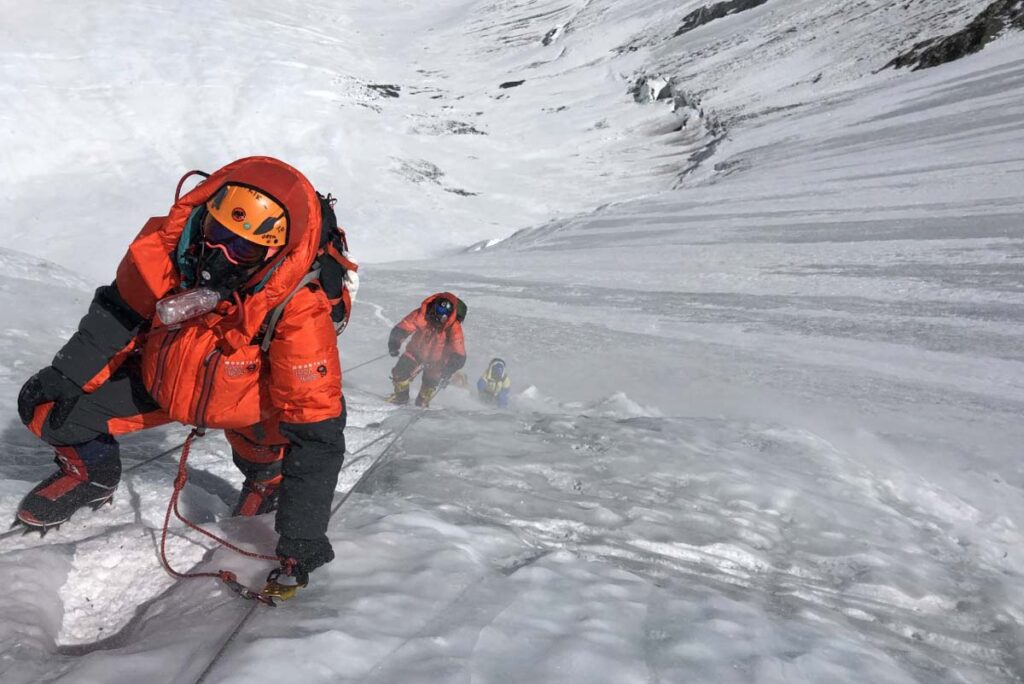 Recent studies have shown that an increasing number of young women are turning away from sport at an early age. A lack of access, negative media coverage and online abuse are common factors, while there remains a lack of equality in the coverage of many competitions.
In her role as a volunteer as part of the UIAA Youth Commission, Mrika aims to inspire the next generation of climbers and speaks of her pride at being a flagbearer for those to come:
"It makes me so happy when people tell me that I'm their inspiration. I hope that I will be able to contribute to the Youth Commission, with all my experience and willingness to move forward with projects that make the Commission innovative."
By sharing her experiences, organising climbing camps and delivering motivational talks, Mrika is determined to spread the benefits of climbing and the work of the Commission.
When she is not tackling high altitude mountains or ice climbing, along with her father, Mrika has founded a tour company, 'Mrika Seven Summits', which offer tours showcasing the culture, customs and cuisine of the Balkan region and which readily align with the UIAA's core values of promoting responsible access, culture and environmental protection.
Despite having achieved something at 17 that most people will never get near in a lifetime, Mrika shows little intention of scaling back her ambitions.
Having missed the thrill of climbing during the pandemic, next year she intends to become the youngest female to climb the world's second highest mountain, K2, along with her ever faithful climbing partner, her father.
Whether it's tackling some of the toughest climbs on the planet, inspiring future generations or showcasing the best of her home region, Mrika Nikҫi is determined that there are many more hopes, goals and dreams still to be accomplished.
SEVEN SUMMITS TIMELINE
Kilimanjaro, Africa (29 January 2018)
Vinson, Antarctica (16 December 2018)
Aconcagua, South America (16 February 2019)
Everest, Asia (27 May 2019)
Denali, North America (20 June 2019)
Elbrus, Russia (7 July 2019)
Carstensz Pyramid, Indonesia (15 August 2019)
OTHER ARTICLES IN SERIES
#1 – Klara Dvorakova (Czech Republic)
#2 – Lionel Kiener (Switzerland)
#3 – Pierre Humblet (Belgium)
#4 – Nikolay Primerov (Russia/Switzerland)
#5 – Buddha Basynat (Nepal)
#6 – Harshwanti Bisht (India)
#7 – Juan Jesús Ibañez Martin (Spain)