Buddha Basnyat has offered his considerable experience in dealing with medical issues at high altitude and in the field of infectious diseases to international organisations for over thirty years. This includes his 20-year relationship as a volunteer for the UIAA – International Climbing and Mountaineering Federation.
The Kathmandu-based clinician's professional background has involved significant research into high altitude sickness. On the frontline, he has acted as the principal investigator in studies and randomised controlled trials into the use of potential drugs to counter conditions. Recently this included leading trials for a new vaccine against typhoid fever, something which remains a huge issue in poorer countries. This vaccine has already been rolled out in Pakistan and is set to be rolled out in Nepal, Bangladesh, and Malawi.
An initial meeting with the former President of UIAA Medical Commission, Dr Franz Berghold, in Whistler, Canada, in 1999 led to Buddha first joining MedCom as a delegate. To his surprise, two years later, then President of the UIAA, Ian McNaught-Davis and Bruno Durrer, outgoing MedCom President, nominated Buddha to become the Commission's new President, a position he served with distinction for two terms from 2004.
Buddha has continued to lead organisations involved in mountain medicine. As current President of the Mountain Medicine Society of Nepal he seeks to engage young doctors in becoming actively involved in promoting mountain safety as well as undertaking clinical research at high altitude. He also gave significant time to the International Society for Mountain Medicine, acting as its President from 2011-2016.
Away from laboratories and medical facilities, Buddha leads treks in the Everest region, working for the Californian company Wilderness Travel, as well as in Bhutan and Mongolia. For the last 30 years he has served as medical director of the Himalayan Rescue Association.
It is this background that offers Buddha a unique insight into the perils of altitude sickness and enables him to provide practical advice, not only to Western trekkers, but also to porters and pilgrims.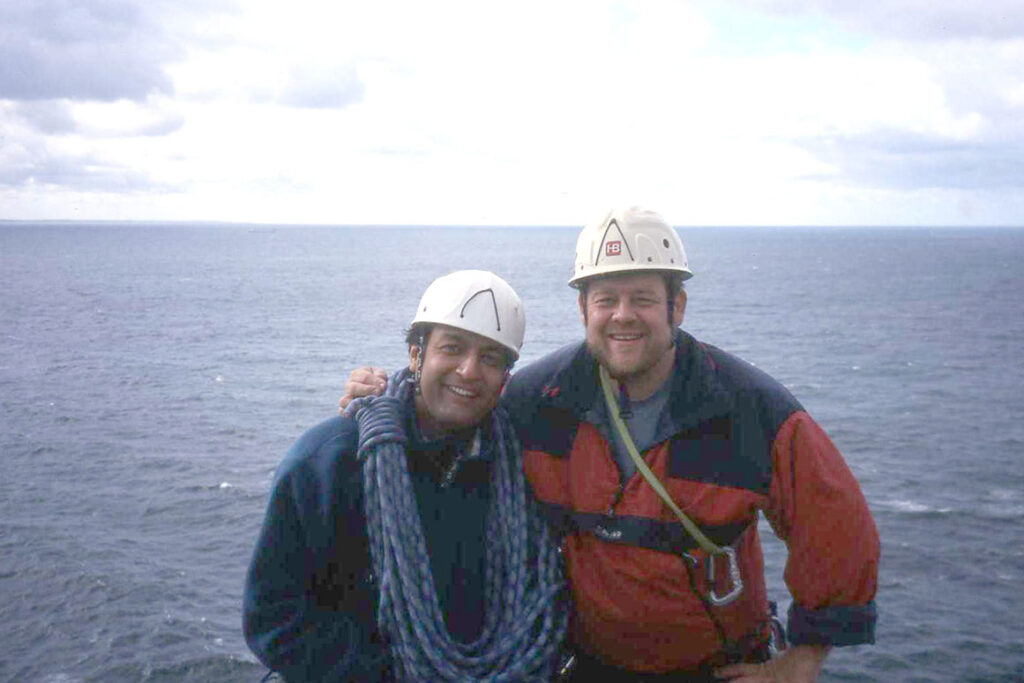 A passion for the Himalaya inspires his work. He sees altitude sickness as a serious yet preventable illness. His desire is for people to be able to enjoy the splendour of the mountains while being as informed as possible about the inherent risks, something which will ultimately help reduce injuries and deaths.
The Covid-19 pandemic has been particularly challenging for the Himalaya region, with it increasingly unlikely that a return to 'normal' trekking seasons will be possible in the near future. Buddha supports the UIAA Covid-19 Crisis Consultation Taskforce where he offers insights into the impact the current crisis is having on the communities reliant on the trekking industry in the mountainous regions of Nepal.
Having represented the UIAA as a Commission President for the best part of a decade, Buddha, like many other volunteers, credits the fellowship of his peers within the organisation as one of the most heart-warming elements of his association with the UIAA. To be able to come together as a collective, to travel the world and help promote and implement important health, safety and medical guidelines for mountaineers everywhere.
FURTHER READING
An editorial Buddha wrote for High Altitude Medicine & Biology can be viewed here.
The UIAA's library of high-altitude medical advice papers – available in several languages – can be found here.
OTHER ARTICLES IN SERIES
#1 – Klara Dvorakova (Czech Republic)
#2 – Lionel Kiener (Switzerland)
#3 – Pierre Humblet (Belgium)
#4 – Nikolay Primerov (Russia/Switzerland)
Main photo: Buddha Basnyat and his predecessor as UIAA MedCom President, the late Dr Bruno Durrer